Education is a long and slow process, that can never be oversimplified. It requires competent teachers with both passion and patience to spread the seeds and to nurture, but educators is only a part of the entire equation; the public awareness plays an important role in cultivating arts and music.
If you enjoy classical music, don't stop here, we must ensure our children will continue to appreciate these arts. In the present society, many of us have shorter attention span mainly due to the convenience of apps that provide us with instant gratification; many are unable to graps the complexity and depth of classical music / literature / arts; but instead, have mistaken 'chances' or randomness of chaos as the art form.
These outreach programs / lecture series below are non-profit generating, but they are not free, as the materials took time and effort to develop, not to mention to organize and to promote. We need supports, financially or in any other forms.

You can help us by:
1. Hosting the programs, and or,
2. Sponsoring the venue, and or,
3. Sharing this page to friends whom might like to help too.


Thank you very much.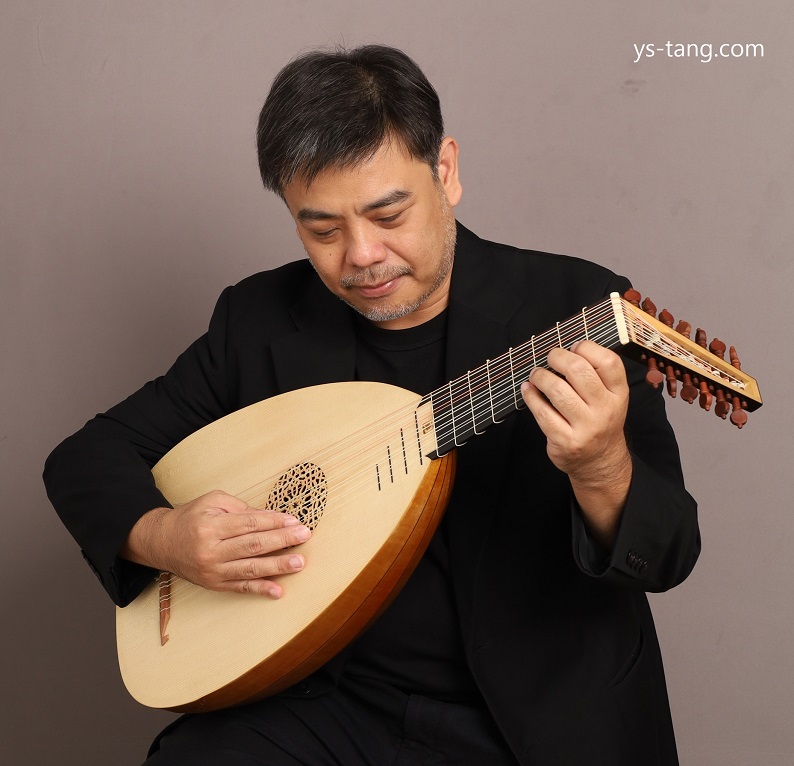 From the Renaissance to the modern Classical Guitar:
Introduction to early plucked instruments: Renaissance Lute / Vihuela, and their various tablature systems and repertoire.
The literature of the classical guitar, its repertoire from the Baroque to the modern classical guitar.
This lecture is suitable for the general public and is presented in English or Mandarin
Click here for details
《从鲁特琴到现代古典吉他》
历史与文学简介
通过图解故事与现场示范古乐器与吉他的讲习式演奏会。
更多详情
---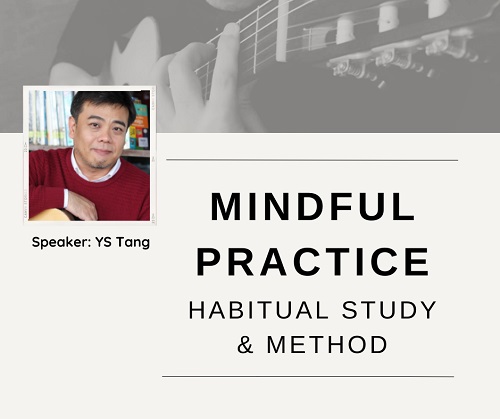 Mindful Practice:
Imagine how professional athletes undergo their training, they do not just play ball and have fun. The same goes for professional musicians, we don't just play 'songs' back to back all day.

Practicing all day but repeating mistakes unconcsiously will develop bad habits that will sabotage your performances.

This lecture is suitable for advanced players, especially for music major students. Can be presented in English or Mandarin
練 。 習
如何养成良好的练习习惯,培养自觉性的曲目练习进度,解决难题的方案。

---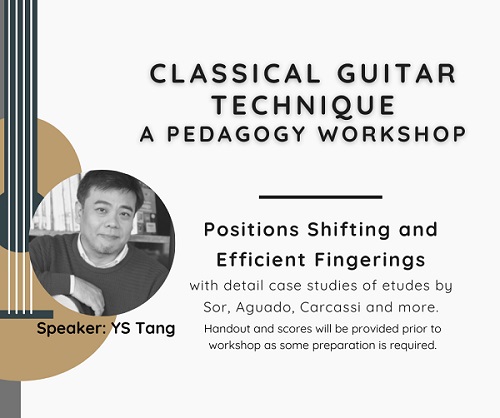 Classical Guitar Technique: A pedagoy workshop
In this lecture, we will be focusing on the left hand techniques, from effective position shiftings to some non-traditional fingerings.

This workshop is suitable for upper-intermediate or pre-college students.

Students require a guitar to participate in this workshop. Can be presented in English or Mandarin
古典吉他技巧
节能有效的左手移位与指法研究。
---
If you like my works please consider giving me a small support. Thank you.

PayPal


USD



Donate (MYR)


TnGo eWallet / Duitnow / Grab 017-2180129




Get in touch
Alternately, following my Instagram ys.tang.music or Twitter ystang_music
would encourage me too. Thank you.







or drop me an email:
music.ystang@gmail.com